*Cue NFL Theme song* Dun-dun-dun-dunnnn dada-dada dun-da-dun-da-da dada-dada…are you singing along in your head yet? Good! The Super Bowl is finally upon us! Whether you're a die-hard football fan, you're in it for the commercials and appetizers, or that half-time Justin Timberlake performance (men, don't lie, we know you're excited too), or all of the above- you can't deny the Super Bowl is a fun day filled with good ol' All-American energy.
You may have already counted your workout out for this Sunday. But no need! Wherever you are this Super Bowl- I have the perfect workout for you. And in true game day spirit, I have designed this Super Bowl Workout Game like a fun drinking game….except with like pushups and stuff instead of beer.
This game is sure to be a fan favorite at your party. So gather up your friends and family, get the TV ready, and follow along with the game rules below!
(Side note- Yes, I know the Vikings aren't in the game, but forever a fan, so yes I am still proudly sporting my jersey. As I will be game day. Don't hate!)
Super Bowl Workout Game
For Every Touchdown: Do 12 Jump Squats
Every Field Goal: Do 10 Mountain Climbers (Each Side)
For Every Safety: Do 8 Hip Bridges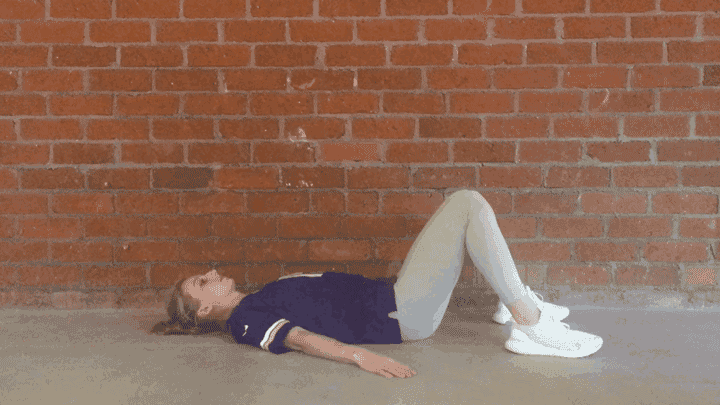 Every First Down: Do 2 Prisoner Squats


For Every Fumble: Do 15 Rowboats




Every Penalty Flag Thrown: Do 8 Shoulder Taps
For Every Coaches Challenge: Guess whether the challenge will be successful or overruled. If you're right, choose one person to do 10 Jump Lunges. If you're wrong, do 10 Jump Lunges. (Each side)
Every Defensive Touchdown: Do 15 Drop Squats
For Every Awesome Touchdown Dance: Do 10 Burpees
Every Time Your of Choice Team Punts: Do 10 Sit Ups
What's so nice about this is that you have all those long commercial breaks and the halftime show to rest, relax, grab one of those wings you've been eyeing, and get back to it! So get up, get moving, and have some fun this Super Bowl Sunday!